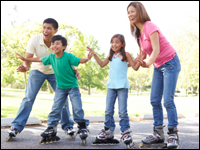 Click Here to contact us or call 770-418-1395 today to begin enjoying your pain-free life.
To find out if ESWT is right for
you please complete our short questionnaire. Upon review someone will contact you regarding your options.
Informational Links:
Learn More About ESWT
Conditions Treatable By ESWT
View An ESWT Video
Frequently Asked Questions
ESWT
Podiatrist, orthopedists, rheumatologist and others have embraced this effective treatment for their patients. In the face of complex obstacles like inadequate reimbursement levels, Georgia Orthopedic Distributors, Inc. remains committed to our doctors and their patients by continuing to offer this positive and effective treatment at affordable prices. We have a mobile ESWT service for Georgia and the Southeast and have performed thousands of ESWT procedures since 2005.
The Orthospec Treatment
The FDA approved Orthospec and Dornier EPOS Ultra are Extracorporeal Shock Wave Therapy (ESWT) devices. ESWT is a non-invasive therapy that relieves pain by directing shockwaves onto the pain location. This therapy can be used to treat patients who have suffered from chronic pain caused by proximal plantar fasciitis for at least six months and who have been unresponsive to conventional treatments. Extracorporeal Shockwave Therapy is an outpatient procedure that lasts up to 25 minutes in a single session.
ESWT Can Treat
Plantar Fasciitis (Heel Spurs
Tennis Elbow
Achilles Tendonitis
Shoulder Tendonitis
Patella Tendonitis
ESWT Procedure Advantages
ESWT is a safe and effective alternative to invasive surgical treatments. Because the procedure is non-invasive, it offers a variety of clinical and social advantages over surgery, including:
Significantly lower complication rates
Faster recovery time and earlier return to normal activity
Improved quality of life for patients unwilling or unable to undergo surgery
Lower healthcare cost due to simplicity of the procedure, low complication rate, and decreased productivity losses